about us
Food Hub is working to transition to a fair, diverse and sustainable food system. We do this by creating thought-provoking food education, promoting future-proof perspectives and collaborating with new and established parties across the sector.
Our mission is to drive the transition to a fair, diverse and sustainable food system.
The world is changing rapidly and existing systems are failing. The earth is overburdened and polluted, and increasingly unevenly distributed along economic, political and social lines. The need for vision and decisiveness is growing, along with the need to bring knowledge, diversity and nuance to important issues, such as the food question. 
About us: Food Hub facilitates the food transition with innovative leadership and knowledge development. We bring the links of the food system into conversation with each other, and ensure that together they get a grip on the world of food and agriculture. Concretely, this takes shape in our trainings, communities, the events we organize and our concept development.
Joszi and Joris
Food Hub was founded in 2016 by Joszi Smeets and Joris Lohman. They know each other from the Slow Food movement dedicated to a good, clean and fair food system by promoting traditional cuisines and extensive agriculture. By founding Food Hub, they are broadening that movement by also targeting the business community and governments. Moreover, Joszi and Joris see developing food education as an important addition to existing efforts around the food and agriculture transition.
Ricardo Cano Mateo
Ricardo is a climate farmer for life. Together with Anne 2020, he started their regenerative demonstration farm on Grootstal estate, right next to Nijmegen. He developed the Regenerative Agriculture training with us.
Marieke Creemers
As lecturer Food System Transitions, Marieke is an expert in the field of food transition. She is involved in The New Family of Farmers as program maker and day chair.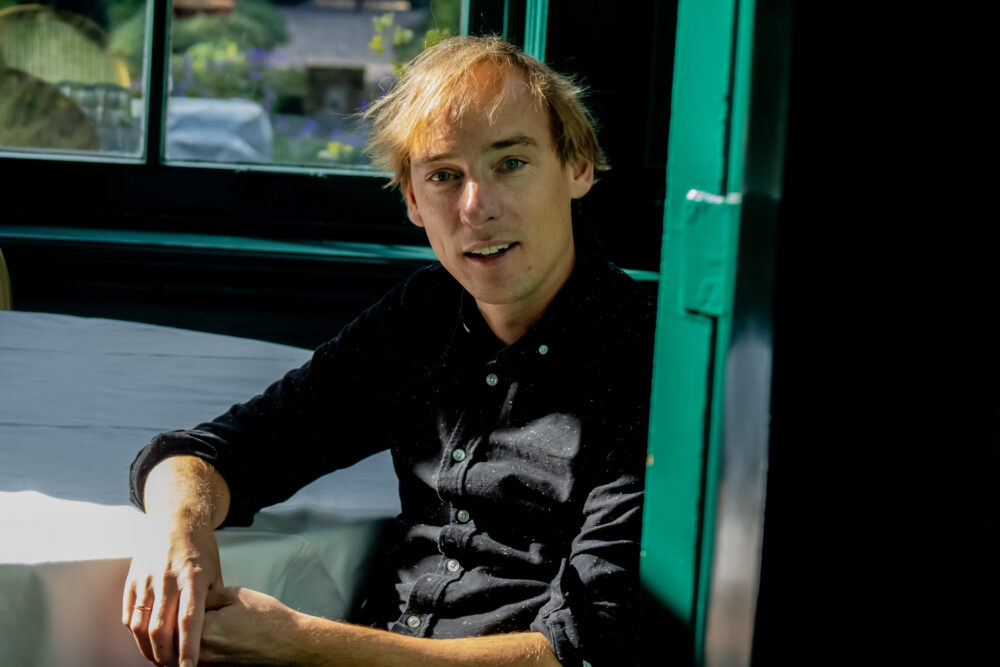 Maarten Essenburg
As a creative strategist and design thinking expert, Maarten designs and facilitates co-creative workshops for Food Hub. Co-creative because we always work together and strategic because we don't like ideas until we have validated them. Hence; the prototyping mindset.
Peter Fechter
Peter is an entrepreneur, a partner at RS Finance, and runs consultancy 5voor1 with Jeroen van IJzerloo. With their work for The New Farmer Family, Peter and Jeroen have an important supporting role in the business development of young farmers.
Ragna Heidweiller
Ragna is a personal leadership and career coach, trainer and IBCT relationship therapist. She provides personal leadership training for various Food Hub programs.
Jeroen van IJzerloo
In addition to being a partner of Food Hub, Jeroen, as owner of consulting firm 5voor1, offers business development support to farmers. He does this together with Peter Fechter.
Ayra Kip
Ayra is a successful entrepreneur, producer in the culture sector and co-founder of KIP Republic. For Food Hub, she and twin sister Ira developed the Cooked history course.
Ira Kip
Ira is a director, writer, storyteller and co-founder of KIP Republic. For Food Hub, she and twin sister Ayra developed the Cooked History course.
Heleen Lansink-Marissen
Heleen is a dairy farmer in Twente and also active as an agro-influencer. She advocates 'green farming' and is moderator of the Online Farmer Accelerator.
Anne van Leeuwen
Anne is a climate farmer for life. Together with Ricardo 2020, she started their regenerative farm. With foundation Bodemzicht she is building the regenerative society. She developed the Regenerative Agriculture training with us.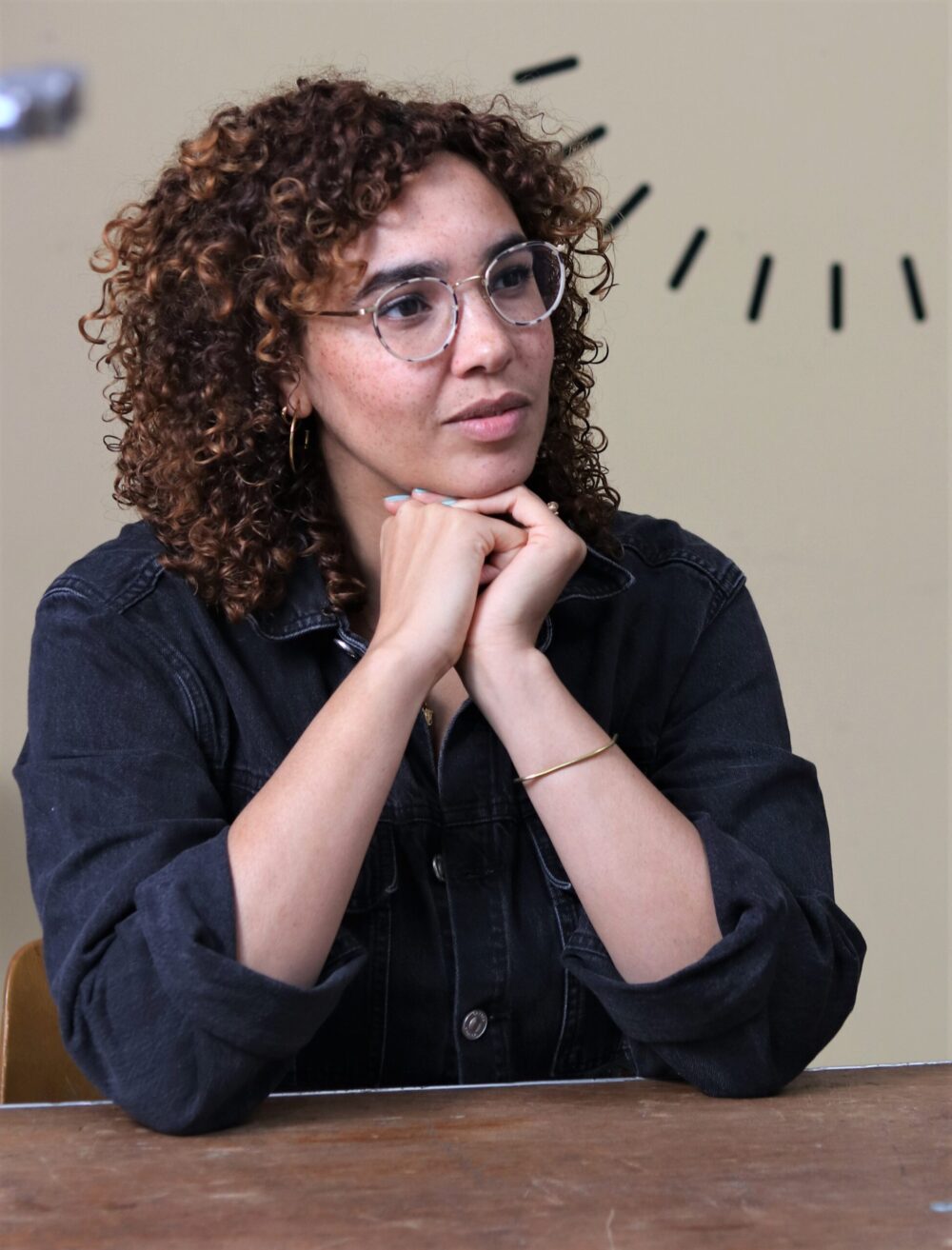 Lelani Lewis
As a food entrepreneur and founder of multiple food companies, Lelani understands the process of turning an idea into an actual business. She is also a moderator and chairperson of multiple programs.
Joris Lohman
In his workshops, political scientist Joris dives into the theory behind the food transition with farmers, businesses and governments.
Arjen Oenema
Arjen is curious about people's behavior and believes that a new idea or design can elicit different kinds of behavior. In his trainings he translates with participants wishes and dreams into concrete ideas
Joszi Smeets
Joszi is an experienced trainer in the field of personal leadership. In these changing times, she helped more than 700 individuals develop their leadership potential, increase self-awareness and become natural leaders.
Beatrice Voorneman
As a designer and researcher, Beatrijs is fascinated by the philosophical side of design. For Food Hub, Beatrijs trains participants how to position their product, service or place in a future context.
Linda Vermaat
Linda is an experienced moderator, speaker and director of Innofest. During her pitch trainings, she teaches participants how to make sure the audience hangs on your every word.
Nadia Zerouali
Nadia is a cookbook author, TV chef and co-owner of the Couscous Bar and of the product line Nadia & Merijn's SOUQ. As a food entrepreneur, she tells the story of food, culture and identity in our programs.
Working together?